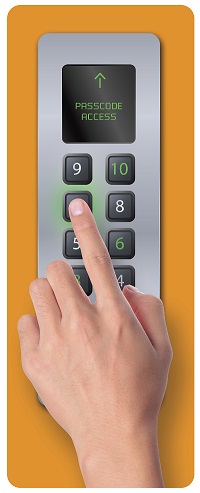 ARPASS
Passcode Access for lifts
ARCODE ARPASS function provides password protected access to floors without the need for additional hardware (eg RFID card, akbil, password keypad, key, etc.). Does not require screen and additional hardware.
Ability to use unused button sockets on CPC (or CPC-T) cards as password entry buttons
Building managers can define / change / delete passwords using the buttons on the cabin cassettes.
Compatible with ARCODE
Up to 24 floors
Ability to work with double door
Ability to define passwords for each floors
The car cassette limits access to floors by entering a password before accepting the call.