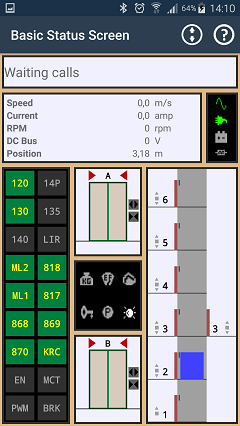 AREM MOBILE
Dongle for integrated elevator control unit ARCODE
With the Arem Mobile application, you can transfer device parameters to the controller with a single button, firmware version update and commissioning operations. also You can also delete error records. Ease of use with mobile phone and tablet.

Wireless, easy to use and portability.

Parameter sharing via Whatsapp and e-mail.

Possible to see even the smallest detail with strong images.
Easy error detection.

Fast and reliable updating system  at one time.

Supports all ARCODE systems.

Different accessibility modes for 3 different users for specific needs

(guest, maintenance, installment)
Thanks to the AREM MOBILE dongle, you can easily upload and back up system parameters from your mobile device via bluetooth connection and transfer them for easy and fast.

Our mobile application is on Google Play and soon on the App Store.